Lost Pattern is a New York City-based designer accessory brand that redefines silk as fun and modern while celebrating every self-expression and identity.
Our hand-drawn patterns are inspired by diverse elements found in the world around us, such as the thermal wonderlands of New Zealand, the sublime forests of Madagascar, the striking terrain of the Himalayas, and the vibrancy of the busy streets of New York City. We transform personal stories into wearable art. The stories go on with every new design born at Lost Pattern.
Mindfully sourced and sustainably handcrafted, Lost Pattern honors traditional craftsmanship and is committed to turning conscious fashion into a lifestyle.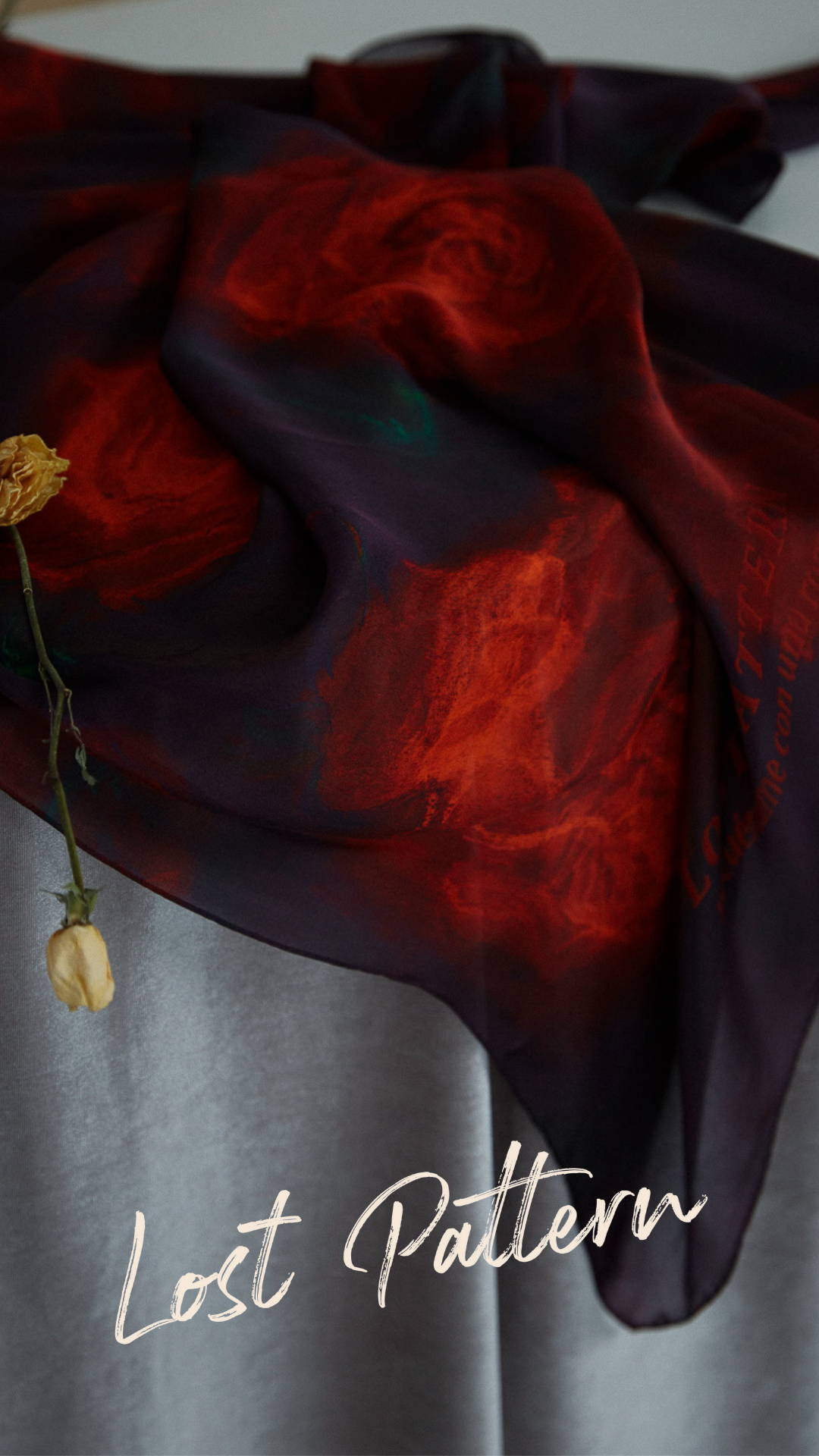 "I'm passionate about nature and love to capture the memories and all its wonders by drawing. That passion has led to the creation of Lost Pattern, a brand that is committed to sustainability and protecting the environment, instead of exploiting it.

We believe in connecting people with their heritage and community through the beauty of nature. Fashion is a force for good in this world, and I want our brand to be a part of that. "
- Cata CHENG, Founder & Chief Designer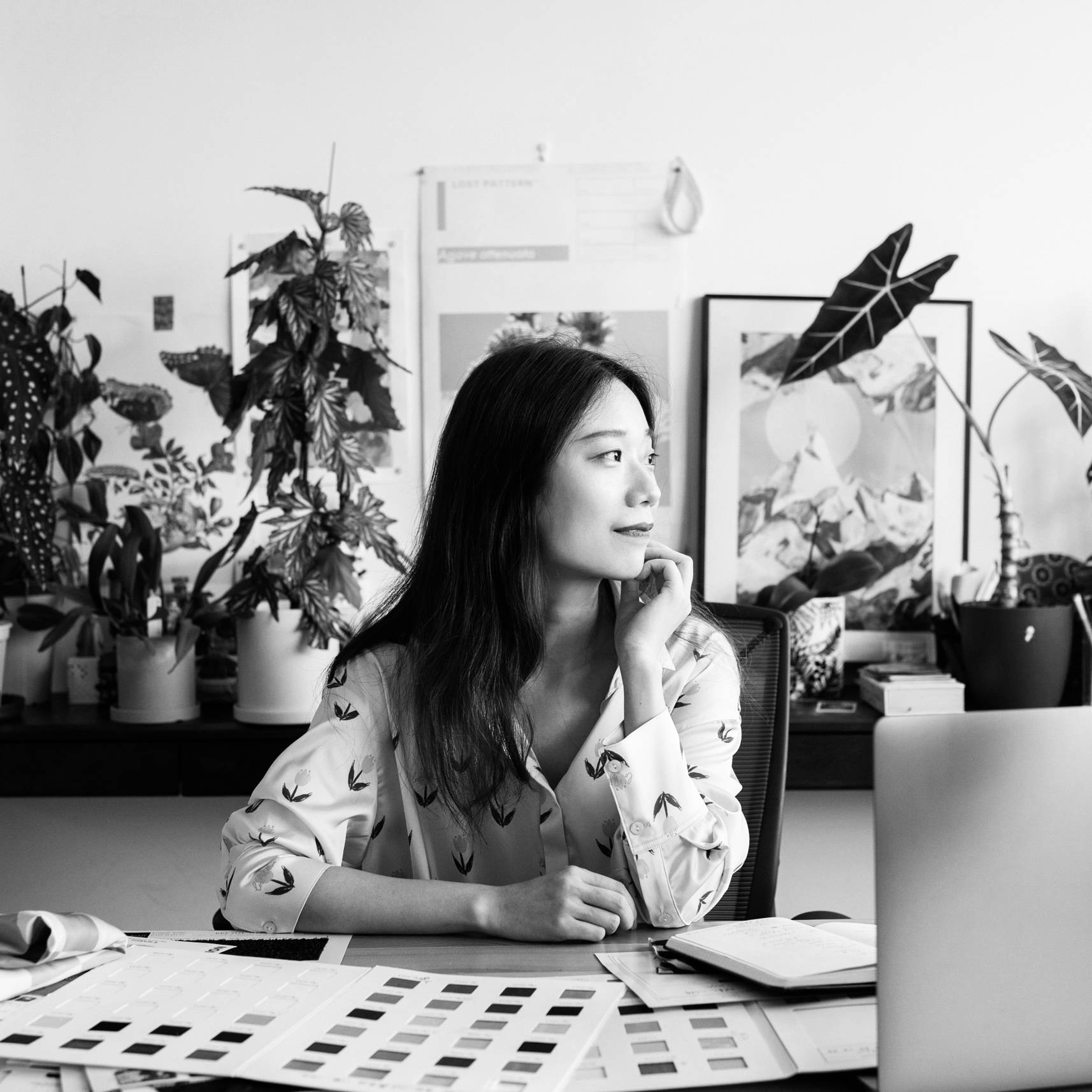 "Silk has defined luxury for centuries. At Lost Pattern, we are dedicated to providing a small luxury that everyone can have, embracing all styles and identities.

We also collaborate with extraordinary artists to turn their stories into wearable art for everyone. Art is a powerful tool for storytelling, and we want to use our platform to celebrate their visions. "
- Yong WANG, Co-Founder & CEO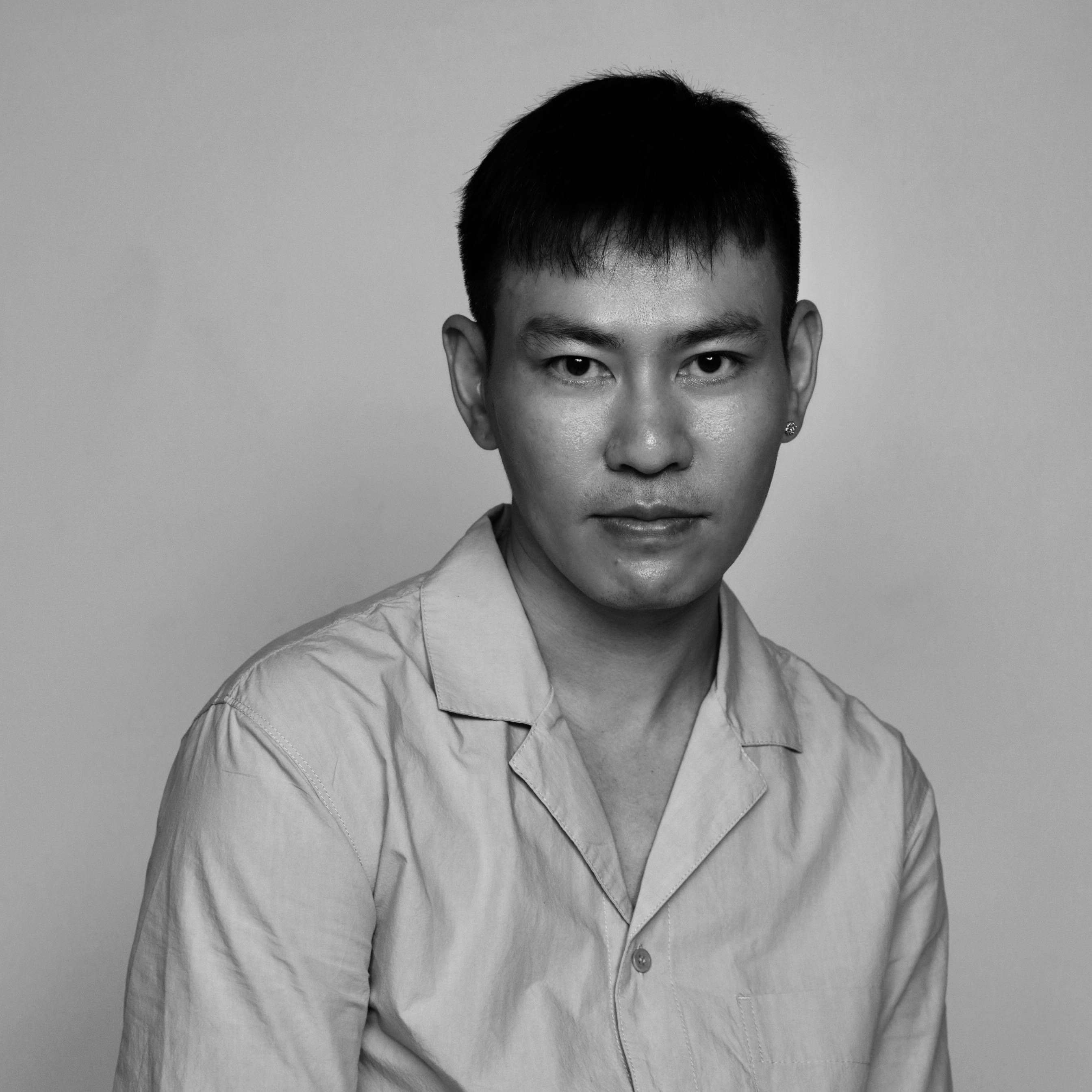 Sustainably Handcrafted

Our silk products are made of 100% mulberry silk. Free from chemicals and biodegradable, Mulberry silk is stronger, smoother, and lighter which makes it the most durable of all silk.
The edges of all Lost Pattern square scarves and shawls are hand rolled and finished with hand stitching, an old traditional technique in silk making as well as a cultural heritage that we proudly preserve. Our craftsmanship is unparalleled, and every piece embodies quality.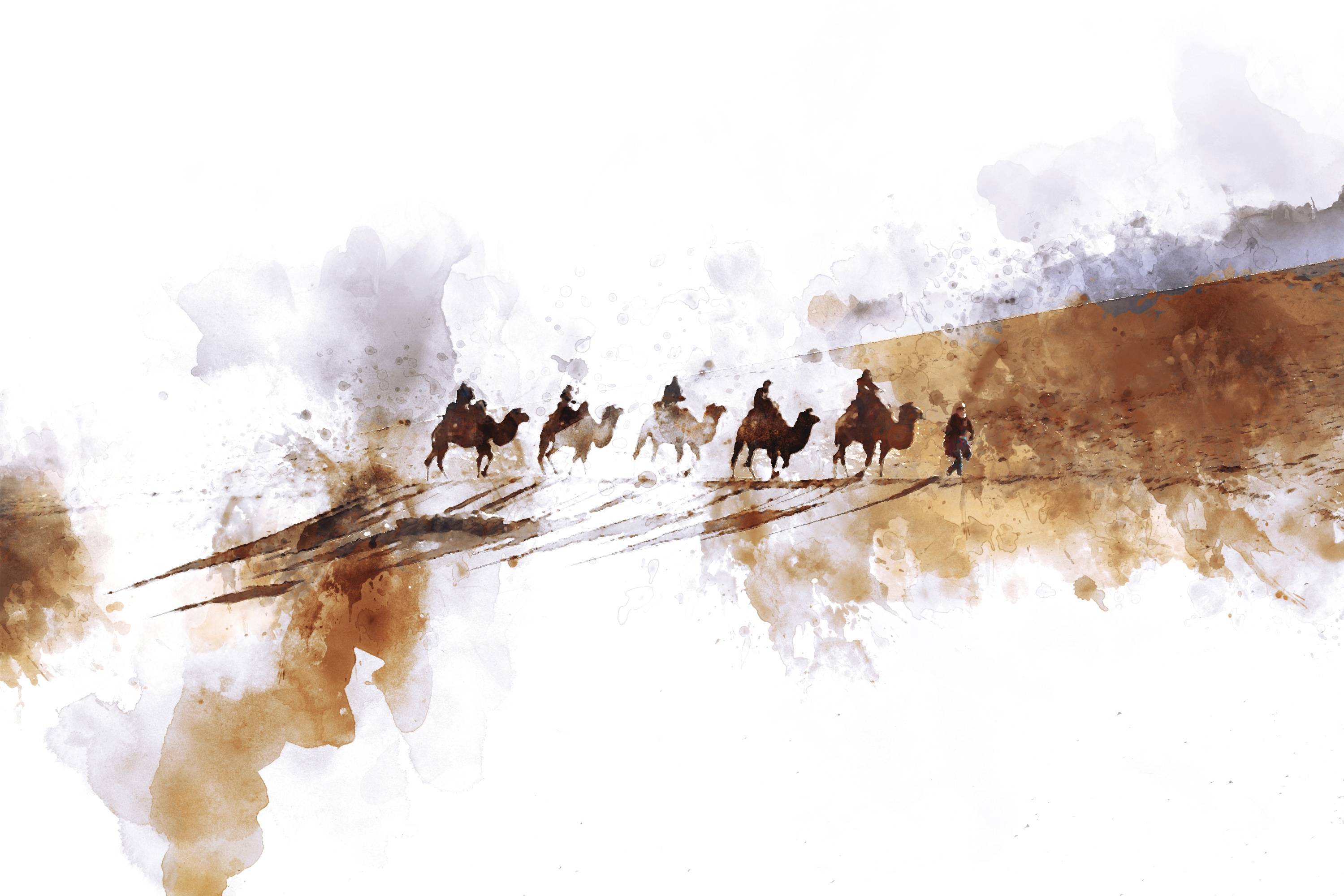 Where Luxury Was Originated
More than 6,000 years ago, silk was originated to become the symbol of luxury in Hangzhou, the home of silk. To this very day our silk is crafted there by local artisans.
Silk is more than a commodity: it symbolizes friendships and reflects our culture and artistic vision. By bringing Lost Pattern to life in New York City, we strive to infuse traditional silk making with art, fashion, culture, and diversity. We channel this energy into every strand of our silk.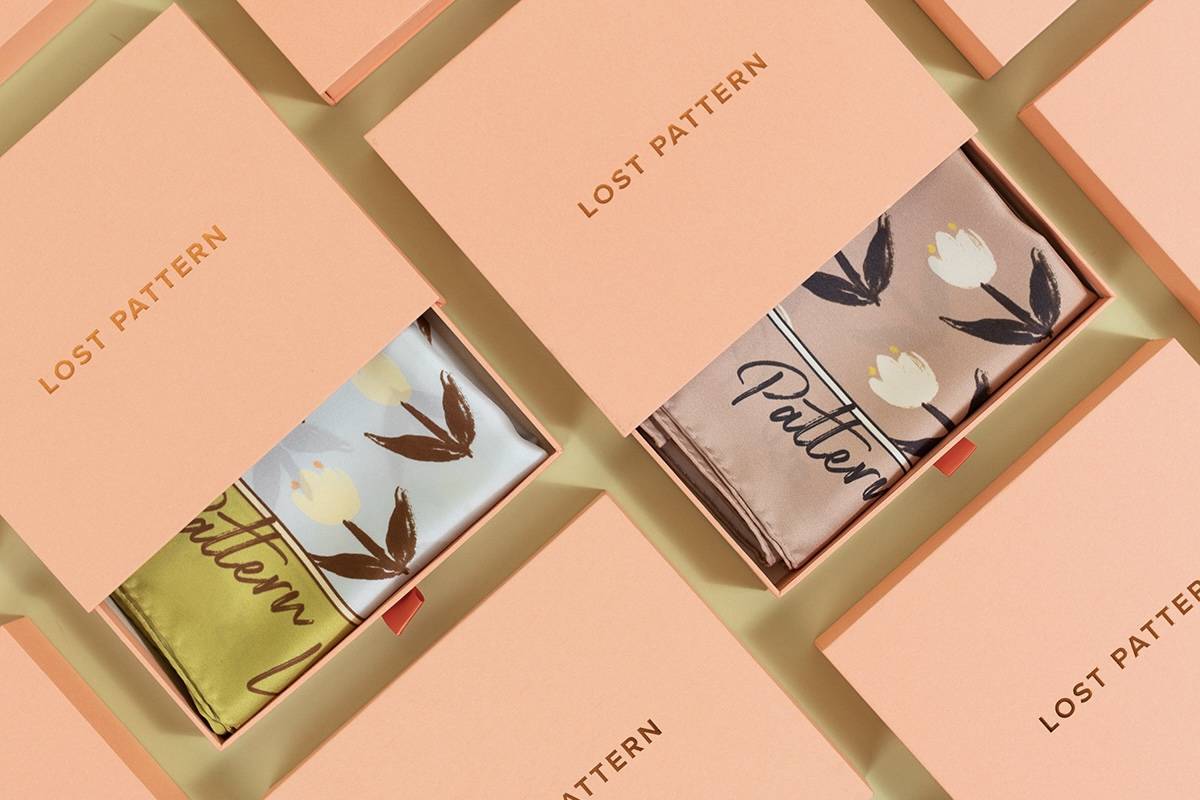 Consciously Delivered to You
We pledge to be part of conscious and slow fashion by crafting high-quality products that are made to last.
We monitor our suppliers closely to ensure they meet our standards for quality, integrity, and traceability.
We are also committed to "plastic free" packaging for all products to you. This is our promise to an eco-friendly practice and to help lower fashion's impact on our environment.
Tell us who you are, in the language of silk!